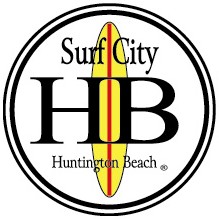 My home town, Huntington Beach, or Surf City is one of the most desirable cities in the world to live. Home to world renowned surf competitions, beach weather and fun in the sun, it's no wonder why it's such a hot spot.
Real estate is always desired in Huntington—one of the very reasons why properties hold their value. Even in a down economy, Huntington Beach Real Estate the last to see the hit and will be the first to get back on its feet.  Most of the properties within Huntington Beach were built in the late 60s and 70s.  There are several new communities that have been built in the last decade; the Peninsula, The Bluffs, and Seacliff.  This Surf City is huge, its the biggest city in Orange County with almost 200,000 happy residents.
Over the recent years, shopping centers all over Huntington Beach are being renovated and rebuilt. The current largest outdoor shopping mall in H.B. is located off Beach and Edinger in an area called Bella Terra. After many years of requests, a brand new Costco has also opened it's doors in north Huntington Beach.
HB also offers some of Orange County's best education; Edison, Marina and Huntington High Schools.
The weather in this prime location is generally in the 60s-70s during the fall/winter/spring with only a slight increase in the summer to about 80 degrees.  No matter where you are in Huntingotn Beach, you'll always get that wonderful ocean breeze.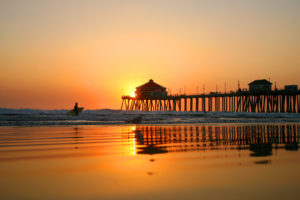 Huntington Beach is one of the most fun cities in the world.  There are so many activities that go on continually throughout the year.  Every Tuesday night, the entire main street is closed down to a street fair called, Surf City Nights.  Every Friday, the downtown pier has its weekly Farmer's Market.   Each March, HB holds the Cruiser Car Show.  Hundreds of woodies, convertibles, Corvettes and other classics come down for a full weekend's fun event.  In the spring, hundreds of people come down towards the beach at the pier and fly kites at the Kite Festival.  During the summer, hundres of thousands of people come to the pier and watch one of the world's largest surf contest, the U.S. Open.  This contest lasts 8 days and brings travelers from all over the globe.
After being born and raised in Huntington Beach, I would recommend living in this city to anyone. It's a wonderful place for families, surfers, investors..,.you name it!