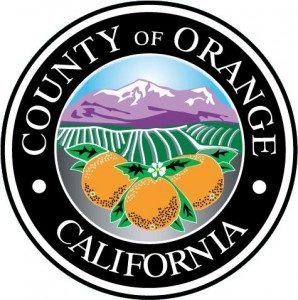 Orange County is a dream location for so many people. There are currently over 3 million residents and 34 incorporated cities within the county. It's the third biggest county in all of California- falling just behind Los Angeles and San Diego. Some of the more popular and well-known beach cities are;Huntington Beach, Newport Beach, Irvine, Laguna Beach, Corona Del Mar, San Juan Capistrano, Dana Point and San Clemente.
Some have argued that it is simply too expensive to live in Orange County, California. They say for the same price you spend in OC, you can buy a house triple the size outside of our bubble. Yet, that may be true, there is a reason that Orange County Real Estate is slightly more valuable than other locations. You have the world's biggest theme parks, perfect weather, prime location to the beach and mountains, shopping and more. The wonderful thing about Orange County Real Estate is the fact that properties generally hold their value far better than any location in the United States. Orange County was the last to be hit with the recession and the first to bounce back on its feet. Granted, yes, the housing crash of 2008-2011 did affect OC, but housing prices may have dropped 20-50% depending on your exact location. That's far superior to our neighboring county; the Inland Empire that's been hit almost 80% on many properties. I consider Orange County property to be a wise investment. Here is a little more about why I think Orange County Real Estate is so worth it….
There are many attractions in Orange County, California. One of the most popular and world renowned is Disneyland. Travelers from all over the world come to the city of Orange to visit Disneyland Park and resorts. The city of Buena Park also has an amusement park called, Knott's Berry Farm. Irvine has had the summer event, Wild Rivers.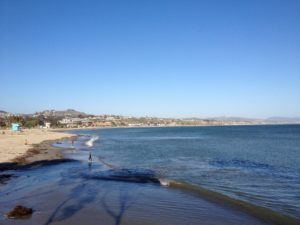 One key reason for people living in Orange County is the weather. Who can complain about a 70 degree yearly average? The weather stays quite calm in the OC; not too hot in the summers (mid 80s) and winters see an average of 50-60s. The farthest distance inland from the beach is about 18 miles—So no matter where you live in Orange County, you're always near the ocean. We also are only about 90 minutes away from the mountains. Many OC residents drive up the road to go snowboard or ski at the local resorts like Snow Summit and Bear Mountain. You can literally surf and snowboard in one day!
For women, a more popular attraction that Orange County carriesis the shopping. Fashion Island is located in Newport Beach, Irvine Spectrum and downtown strips at Huntington Beach. Laguna Beach has many art galleries and 'art walks' held each first Thursday of the month. Each summer, The Pageant of the Masters is an annual festival held by the Festival of Arts in Laguna Beach, California.
Orange County has also received much attention from the media. Several TV shows have been based on or filmed within Orange County, California; One of my favorites being Arrested Development. Others include; The OC, Real Housewives, Laguna Beach and the Hills.
Whatever the reason for moving to Orange County, come visit one of the world's best and most popular desitnations!