In today's economy, no seller looks at an offer without the buyer's pre-approval letter included.  It goes straight to the trash.  Why?  Since the credit crunch it has become a little more difficult to get a loan.  When a buyer submits the pre-approval letter with the offer, it shows the seller that you're ready to buy–your lender is stating you have the funds and credit score to close a deal.  The pre-appoval re-assures the seller you're serious and locked-n'-loaded to open escrow!
1) As you fill in the mortgage calculator numbers, note that (generally) the minimum down payment is 3.5%.
2) Unless you're putting down 20%, put 1.25 for Insurance Rate (PMI).
3) For property tax, estimate high and put 1.25%.
PMI stands for Private Mortgage Insurance.  PMI is the lender's (bank's) protection in the event that you default on your mortgage and no longer make payments and the home ends in foreclosure.  When a buyer puts anything less than 20% down, that buyer will have a monthly fee known as PMI.  Because a borrower puts less down, you're seen as more of a risk.  The PMI payment is usually paid monthly as part of the overall mortgage payment to the lender.  Fortunately, PMI doesn't last forever.  Over several years of paying on the loan- once you have about 20% in principle you can contact your lender and remove the PMI.  For most people, this takes about 10 years to pay off.  You can pay extra each month to knock down your balance, but the fastest you can pay off PMI is 5 years– no sooner.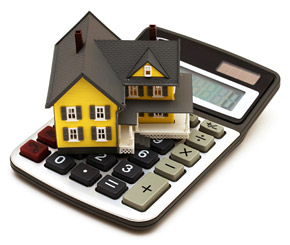 Property tax within Orange County, California is typically just over 1%.  Homes that are built in the 1950s-1980s will normally be around 1.08-1.1%.  When estimated your monthly budget, it is always wise to estimate higher– thats why with the mortgage calculator you should type in 1.25% for property tax.  Newer homes might have a slightly higher tax rate and may even have Mello Roos tax.  In addition to this higher tax rate, it is also often followed with an Home Owner Association fee (HOA).  In parts of the community Talega within San Clemente contain 3 seperate Mello Roos charges.  These added fees can be as high as $8,000-10,000 per year on top of the monthly $175 HOA and property tax rate of just over 1%.  So what do the Mello Roos pay for?  They pay for better up-keep to the roads, schools, parks, added police and firemen service, etc.  Although it is often said that MR only last 15-25 years, once a government is used to receiving money– that tax will never go away!  To find out more about property tax on an exact address, click the link to the Orange County Property Tax Assesor.
Interest rates for mortgages are at an all time low.  They've been low for something- but we've never seen them like this.  Some borrowers even qualify for loans well under 4%.  As a Realtor, I've had my loan refinanced to a 30 year fixed at 3.75%.  Unbelievable.  When in history was the last time they were this low?  More than 50 years ago.  There is a huge incentive for buyers to finance and purchase a home right now.  Be weary of ads that promise incredible rates with no money down.  Even in this down economy there are many shady lenders that sneak in hidden fees.  Contact TYLER for a mortgage lender referral– he has many.  You can call for a reference list and shop around for the best rates.