I'm often asked how easy it is to negotiate real estate with the banks.  Since there are so many foreclosures (aka bank repos), people automatically assume the banks are desperate and need to sell their properties.  Lets face it, everyone is looking for a bargain.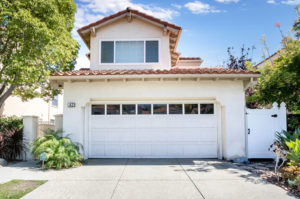 The fact is, Orange County is a desirable community.  It will always be desirable.  Banks will never have a problem selling properties to the beach cities.  In addition, if the neighborhood homes are selling for $600k, and the listing is asking $565k, what makes you think the bank will take your $400k offer?  It doesn't work like that.  Generally, bank foreclosures will ask slightly less that fair market value, but they won't hand them out for pennies on the dollar.  Anyone that tells you otherwise is a scam.  Now, again, this is for ORANGE COUNTY!  In communities that have extremely high unemployment and low amounts of buyers—then yes, you may have leeway to negotiate with the bank.  Its all relative.
The best way to negotiate real estate with the bank (or anyone else for that matter) is to know the selling comparables.  If you are aware of properties that have closed sale within the last few months at a lower value– that will be your best ammunition to work down on the listing price of a home.  Again, if the neighborhood is currently selling in the low $600k range, don't think the seller will go for an offer $100k less than everyone else.
So remember, The number one rule to negotiating is to know the true worth of the property—it doesn't matter what they're asking.
Selling prices go back to the basic concepts of simple supply and demand.  Many buyers bring the demand up and increase value.  Orange County is a place everyone wants to live.  Even in today's market, you may be surprised to hear I have worked with listings up against 12-15+ buyers.  Yes, that happens even in a down economy.
If you'd like to find out the value of your home or a home you're interested in, please contact TYLER.  It is a no cost, no obligation offer–so why not email today?